Share
the Love

Save 20% on all Gold items




Use voucher code "cupid2018"
Moonstone Blue Plugs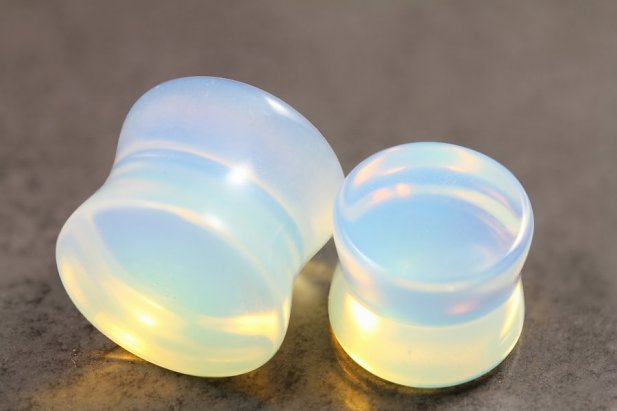 Description
These Moonstone style plugs look basic but the colour is incredible in real life. They are handmade made from Opalite, which gives them a transparent shimmer much like opal - this can range from a blue through to a red or orange depending on the light.

Each plug is handmade and hand polished so slight variations can occur - if ordered as a pair then we'll do our best to match. The gauge is measured at the narrowist point with the flares adding about 1mm to keep them snug when worn.
More Info
| | |
| --- | --- |
| Material | Glass |
| Thread | Threadless |
Customer Reviews
"Lovely bright beautiful stone"
Shiree - 3rd Feb 2018
"Beautiful plug, the only downside is that it is quite narrow and therefore pops out quite easily"
Leah Graham - 16th Jun 2017
"Beautiful and comfortable fit"
Shiree Hughes - 19th Mar 2017
View all Reviews