Pink Jeweled Heart Bioflex Belly Ring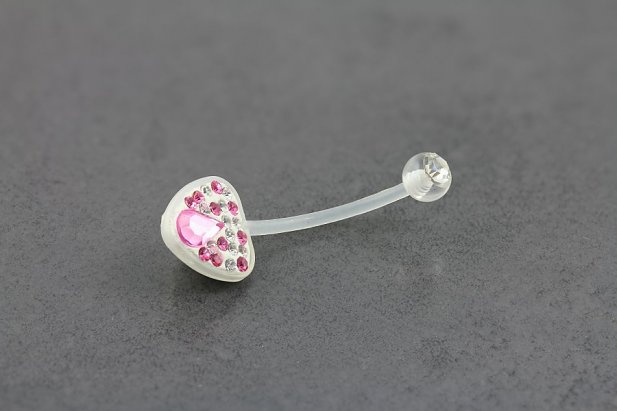 Description
Bioplastic shaft with Crystal Explosion Swarvoski Gems. Heart Charm measures about 10mm wide and 10mm tall Autoclave Safe

Cut the shaft down to length and re-thread with ball.
More Info
Material : Acrylic, Bioflex
Thread : Threadless
Customer Reviews
"well it was easy to put in but too long so I cut it down to size which was easy again, then this morning the screw in bit just fell apart in my hands :)"
Trish Andrews