Due to ongoing covid delays with Courier Post, there may be some unexpected delays with deliveries!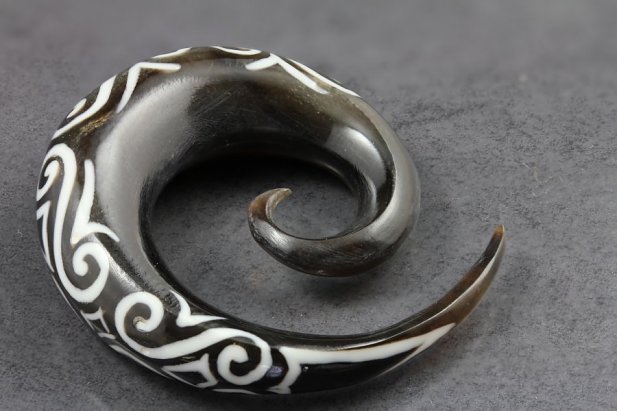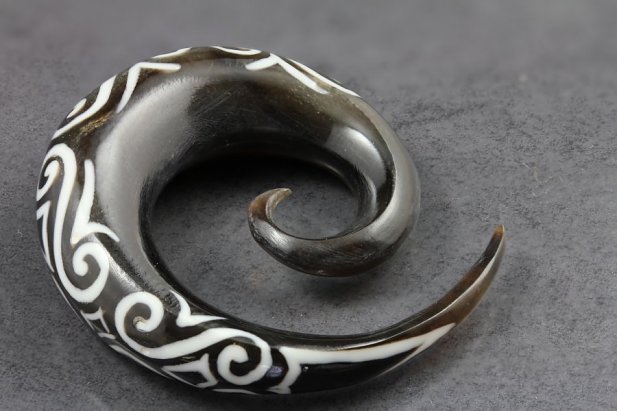 Description
Amazing organic spiral tapers crafted in dark horn with a double sided decorated bone dust inlay in tribal design. These are very high end organic spirals. Each piece is meticulously carved by hand in Bali by extremely gifted craftsmen. All organic material is from NON-endangered species.



As these are individually made by hand, no two will be exactly alike - Part of the beauty of organic jewelry is this unique fact.



Price is for one.
More Info
Length : 33mm
Material : Organic Bone
Thread : Threadless
Width : 28mm
Customer Reviews
"So far so good! Enjoyin 'em! One small issue, the gauge wasn't 10mm, was more like 9.5mm, so it tended to move about a little"
Steve Shyu
"beautiful taper, very happy"
EveMarie Allen
"The inlay ear horns I bought are great they are quite intricate and feel comfy as compared to some u can get that are sort of square. Thanks"
Cathy Godwin
View all Reviews