Marble UV Belly Ring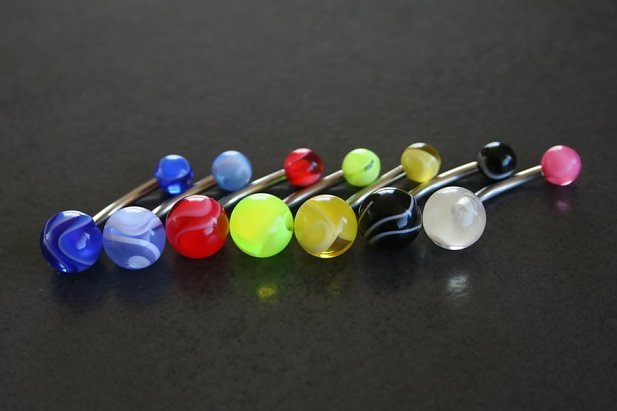 Description
These acrylic belly rings feature two acrylic balls on each end of a curved surgical steel bar. The balls have a marble design which stands out a bit more than your standard acrylic belly ring., if that's what you're after.



If you are after something a bit more flexible then check out our flexible marble belly ring - it is exactly the same, except the bar is make of acrylic rather than surgical steel.
More Info
Ball Size : 5mm
Bar Length : 12mm
Material : Surgical / Stainless Steel
Thread : Externally
Whole Length : 22mm
Width : 8mm
Customer Reviews
"Im obsessed with marble and i love this belly bar! "
Charley MacDonald
"simple but cool"
brett belworthy
"Love it ! Bottom ball is a little bigger than expected but still love it. Love your company too so easy to work with and always up to expectations :)"
Olivia Dean
View all Reviews