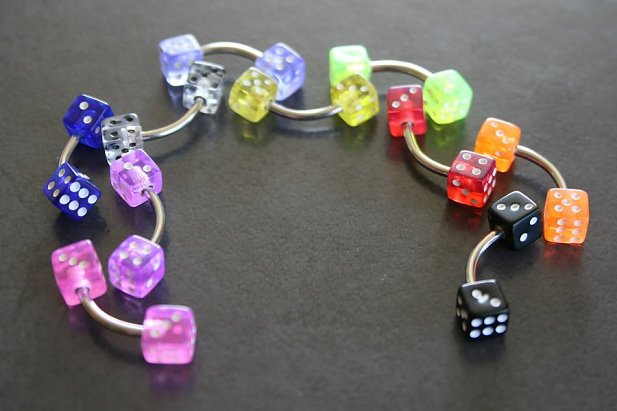 Description
This fun bent barbell measuring 7/16" (11mm) length is crafted entirely in stainless steel.
With externally threaded acrylic dice ends instead of the standard balls.
More Info
Ball Size : 6mm
Bar Length : 11mm
Material : Stainless Steel
Thread : Externally
Whole Length : 24mm
Customer Reviews
"I like this one, its fun =] and looks pretty in!"
Sinead Bicknell
"The teenager loves to change her belly bars frequently and these are great"
Michele
"Dice split in half. Multiple times (purchased more dice)"
Letitia Brown
View all Reviews