StockTake
Sale

Save 25% on all Orders!




Use voucher code "stocktake2018"

Due to the above Stocktake, will be closed Thur 21st & Fri 22nd.
All orders placed will be dispatched Monday 25th June as normal - sorry for the hassle!
Orange and White Spiral Glass Talon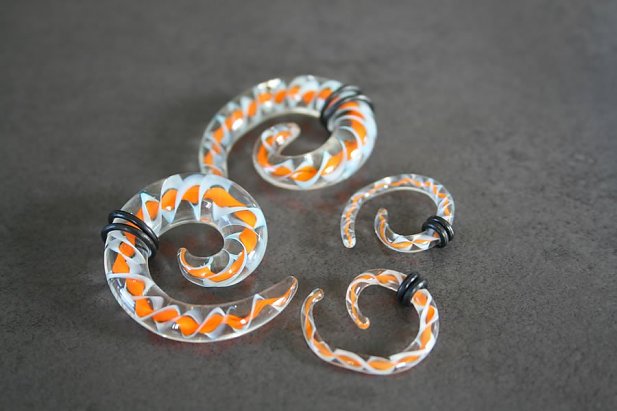 Description
Beautifully hand crafted pyrex glass with two color ribbon design ear twisted spiral talons. As these are hand made, no two will be identical. This is part of the beauty of these unique hand made pieces. These beautiful talons come with O-rings to keep the pieces safely in place in the ear. Price is for one.


On clearance ... once they're gone, they're gone!
Customer Reviews
"I receieved orange and blue spirals not orange and white Do not like the look of orange and blue"
Catherine Merrick - 15th Mar 2017
"pretty good"
Sharples Sharples - 20th Jun 2011