Yes, we're open & shipping as normal! Please be aware that there may be slight delays with Postal Deliveries at this time.
14kt White Gold and Diamond Nose Screw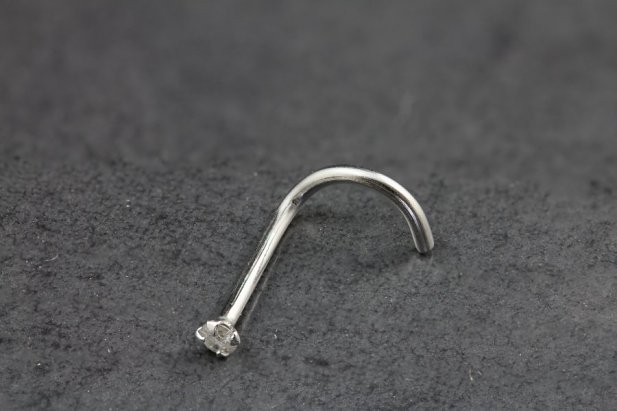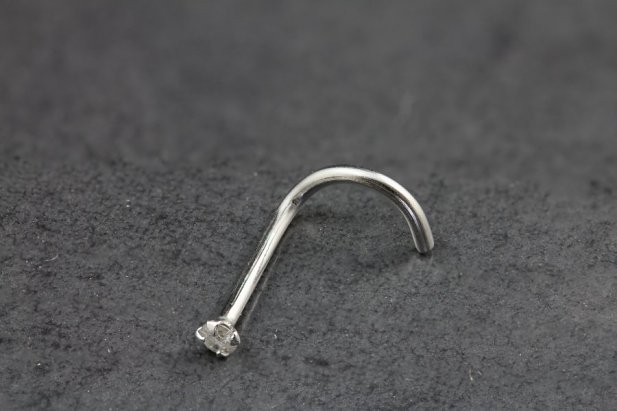 Description
This gorgeous gold and diamond nose screw will not disappoint. Crafted in solid 14k white gold with a real diamond set on top, it is a cute style that'll sit flat plus stay securely in your nose.

The Diamond is 1.5mm PK1 grade, nose screw is a right bend.
More Info
Crafted in solid 14ct White Gold
Nose screw sits flat against the nose
Screw style ensures jewellery stays in place
Diamond is 1.5mm in size and PK1 grade
Right bend nose screw
Ball Size : 1.5mm
Length : 9mm
Material : 14K White Gold
Whole Length : 14mm
Width : 8mm
Customer Reviews
"Love this one, its my favorite"
Litalia MacFarlane
"This is cute, nice and small which is just what I was after And Im not allergic to it, bonus I find that the claws that hold the diamond on are slightly raisedrough so they end up catching on facecloth when washing my face,and cotton bud when cleaning piercingso would recommend others to be aware and careful"
Kirstie
"Lovely perfectly fit on my nose"
Marilou DC Ward
View all Reviews