Yes, we're open & shipping as normal! Please be aware that there may be slight delays with Postal Deliveries at this time.
14kt Yellow Gold and Diamond Nose Screw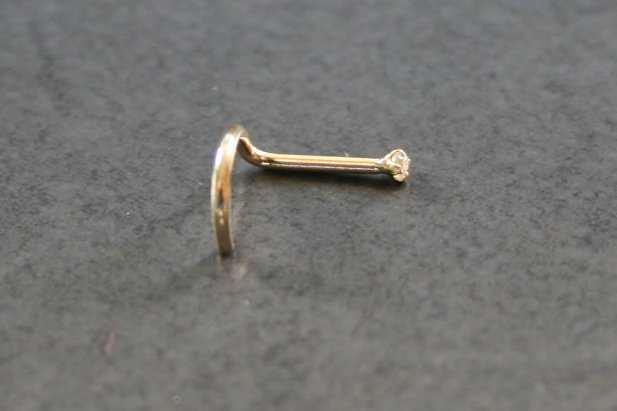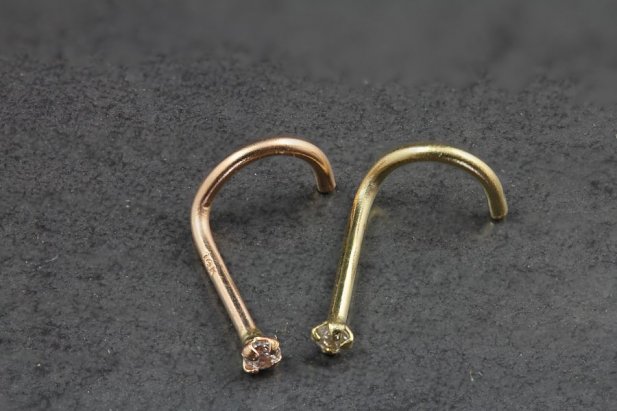 Description
This gorgeous gold and diamond nose screw will not disappoint. Crafted in solid 14k gold with a real diamond set on top, it is a cute style that'll sit flat plus stay securely in your nose.

The Diamond is 1.5mm PK1 grade, nose screw is a right bend.
More Info
Ball Size : 1.5mm
Bar Length : 8mm
Length : 9mm
Material : 14K Yellow Gold, 14K White Gold
Whole Length : 13mm
Width : 8mm
Customer Reviews
"Beautiful little nose piece, sits flush with your skin and is not so large that people stare at your nose I have lots of people ask where I got it so I have been sales repfor purely piercings Fast delivery and great service Well done"
Jenny Kitcher
"extremely quick with delivery Nose screw easy to insert however found that it didnt sit to snuggly enough for my liking "
Michelle Grammer
"Love this stud, really quite small and pretty I find that the point shows in my nose quite a bit so I have to move it often"
Meg Edmonds
View all Reviews