Coloured Star Nose Screw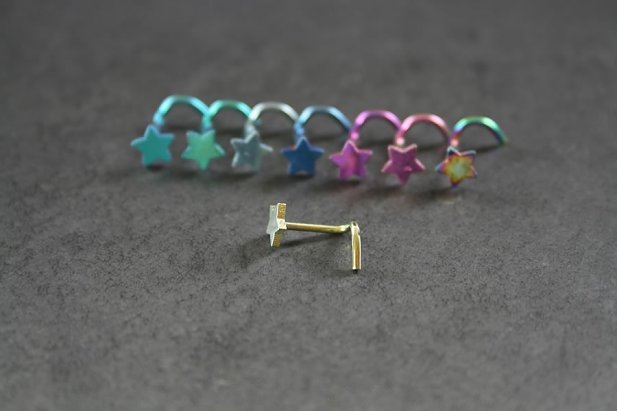 Description
Our Star Nose Screw is something extra special.
Crafted entirely in Stainless Steel, it is then anodized with titanium to give you a vibrant colour.
More Info
Ball Size : 5.5mm
Length : 9mm
Material : Anodized Titanium
Width : 8mm
Customer Reviews
"Georgous and perfect size Definitely want another one "
Jen Wiig
"I struggle with screws, but that's just my issue. The star is super cute, love it."
Catherine James
"lovely, although the bend was too small for my piercing"
tracey mackinven
View all Reviews