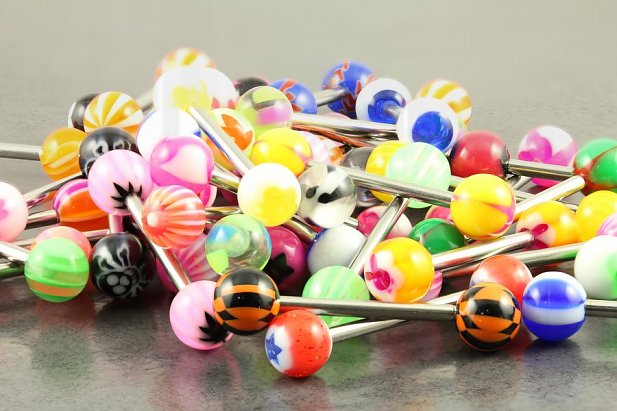 Description
Each bag of 10 Mixed Barbells has hand picked barbells similar to those pictured.

Ideal for tongue or nipple piercings or for those who don't like to wear acrylic based body jewellery.

If you have a preference to a colour, please let us know upon purchase and we'll do out best to accommodate..
More Info
Ball Size : 6mm
Bar Length : 16mm
Material : Surgical / Stainless Steel
Product Type : Barbells
Thread : Externally
Customer Reviews
"Ok tbh I straight up thought these bars were gonna b absolute shii but after receiving them I was quite pleased I am happy with the pricing and the amount in the bag and the return sheet Shipping was fast asf and everything was all together 1 downfall was that 1 of the balls on my bars had a chipped a piece off but I think that was the shipping process so algud Definitely recommend"
Destini Ormsby
"Brought it on a Friday and it was delivered on the Monday Will definitely be buying from this website again Thank you"
Shannon Morbey
"Very happy, fast delivery "
Krissy Rive
View all Reviews