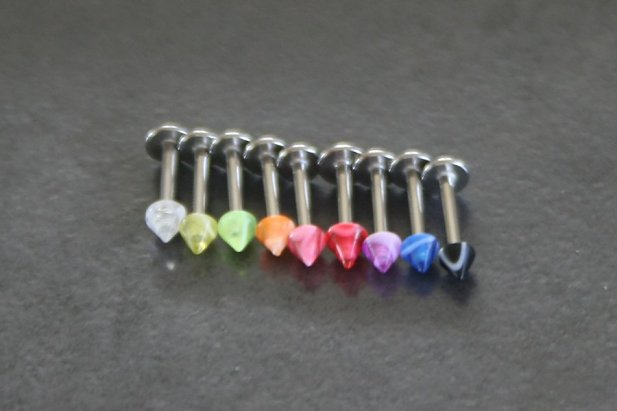 Description
You are spoilt for choice with the Marble Cone Acrylic Labret. Each labret has an acrylic marble cone end. Available in eight (8) colours to choose from, there is one to suit your personal style. Crafted entirely in Surgical Stainless Steel finished with an Acrylic Cone.

It is extremely durable and great for an active, on the go person. It's a perfect labret for everyday wear and use.
More Info
Ball Size : 3mm
Bar Length : 8mm
Material : Acrylic, Surgical / Stainless Steel
Thread : Externally
Whole Length : 11mm
Customer Reviews
"I wrote a review , but I love this site I even though I was really inpatient (sorry) my piercings showed up on time and the customer support was really helpful and effective ! I definitly plan on buying more products, and I got exactly what I wanted at a really good price I won't be spending 30$ on just one piercing ever again thanks purely piercings :)))"
Kelly-Anne
"great product, comfy fit :)"
Angela Coleman
"Great bars would definitely recommend"
Marc Charlie Ellery
View all Reviews