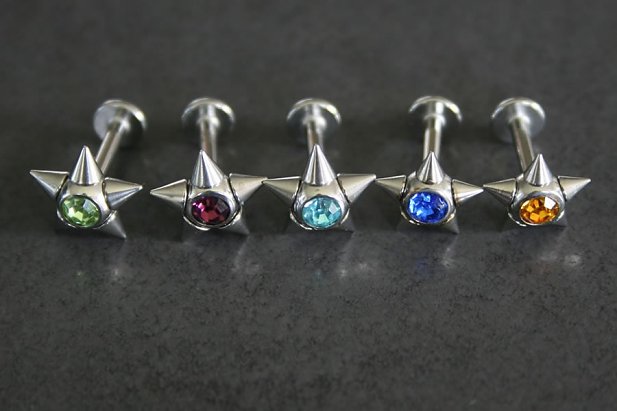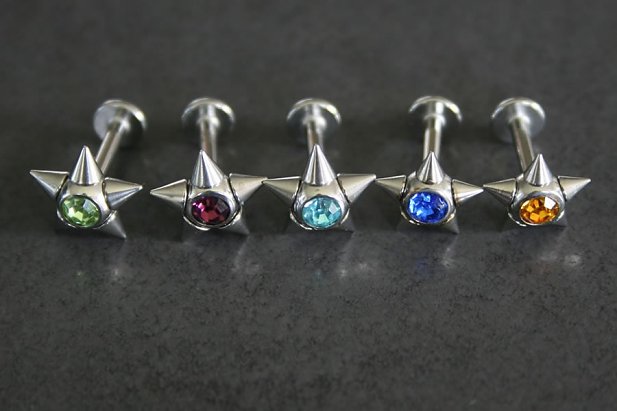 Description
Our Jeweled Spike Labret is unique and stylish. The top ball featurues a single gem in the centre with five small spikes surrounding the top ball. Crafted entirely in Surgical Stainless Steel for the protection of your piercing. Available in a range of colours and the standard labret size there is a colour to suit all personal styles.
More Info
Ball Size : 9mm
Bar Length : 8mm
Material : Surgical / Stainless Steel
Thread : Externally
Whole Length : 12mm
Customer Reviews
"These are so cool. Got one with an orange gem and love the colour. Good site for purchasing jewellery and the prompt free delivery is great."
Sascha
"nice range of colours and really stylish, although spikes do hurt fingers as you put on and take off the labret"
shay