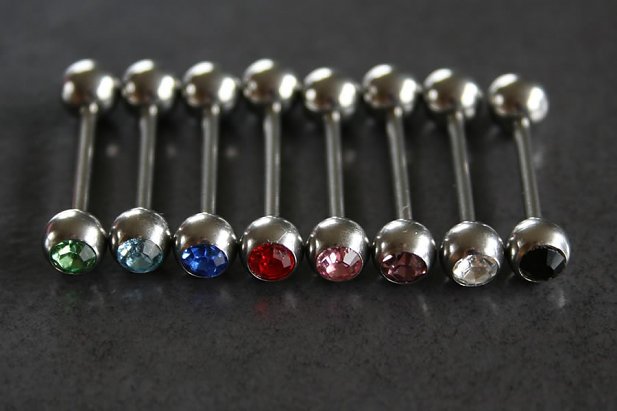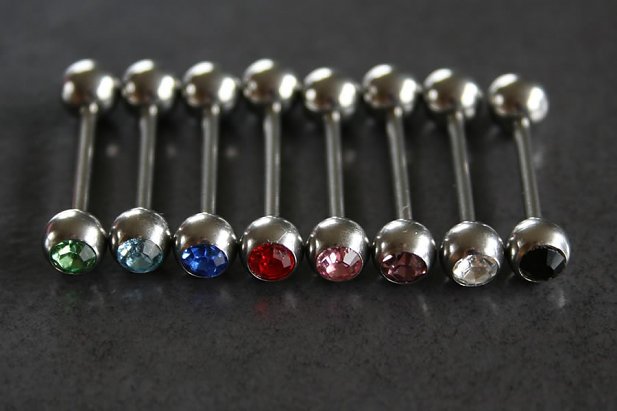 Description
Single Jeweled Steel Barbells are available in 14g, with a range of cz jewel colours.
Each straight barbell is externally threaded with a jeweled CZ stone ball on the end and crafted in durable, rust resistant Surgical Stainless Steel.
More Info
Externally threaded barbell
Crafted in durable, ruse resistant Surgical Stainless Steel
Ball Size : 6mm
Bar Length : 16mm
Material : Surgical / Stainless Steel
Thread : Externally
Whole Length : 28mm
** Please Note: Due to this item being hand made from a natural product, there can be slight variations in colour or finish. If ordered as a pair then we will do our best to match. **
Customer Reviews
"Range of colours to choose from which is great :)"
Jennifer Daly
"Great purchase "
Desiree Epapara
"Great product and arrived on the predicated day but somehow i ended up with 1 black and 1 purple instead of 2 blackim certain i ordered 2 Black but its alright because purple was going to be my next colour of choice "
Adriana Jensen