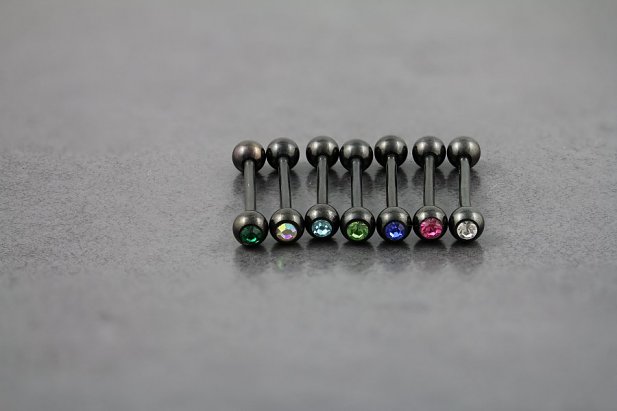 Description
Blackline Jeweled 14g Straight Tongue Barbell are available in 14g, with a range of cz jewel colours with a blacking anodized finish.
Each straight barbell is externally threaded with a jeweled CZ stone ball on the end, crafted in durable surgical stainless steel.
More Info
Available in a range of CZ jewel colours
Each barbell has a blacking anodized finish
Externally threaded barbell
Crafted in durable Surgical Stainless Steel
Material : Surgical / Stainless Steel
** Please Note: Due to this item being hand made from a natural product, there can be slight variations in colour or finish. If ordered as a pair then we will do our best to match. **
Customer Reviews
"Great deal"
Desiree Epapara
"Happy with the product, thanks"
Kathryn Lotz
"Love it Would purchace more of them in different colours"
Morra Williams
View all Reviews