Tribal Flames Captive Bead Ring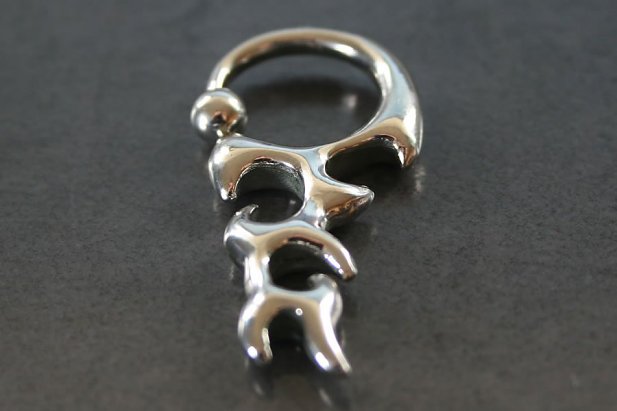 Description
This Tribal Flames Large Captive Bead Ring CBR adds a little tribal to any collection. This bead ring features a tribal design that is hand polished for a beautiful shine. Similar to style to out 'Tribal Flames Large Captive Bead Ring CBR' but smaller in size. Crafted entirely in Surgical Stainless Steel for the protection of your piercing. Price is for one, if you require two please purchase a pair.
More Info
| | |
| --- | --- |
| Ball Size | 6mm |
| Inner Diameter | 13mm |
| Length | 5mm |
| Material | Surgical / Stainless Steel |
| Outer Diameter | 22mm |
| Whole Length | 48mm |
Delivery & Returns Info
Customer Reviews
"stylee and not everyone else wearing them"
J P Geck CO Health Geck
"Very happy with the jewellery it has a nice weight to it and being finished both sides make it a great matching set of nipple rings, that hang beautifully"
Kevin Craft
"Rather heavy for my 2nd stretch piercings, but look amazing for short periods of time I wouldnt recommend them for 247 earrings unless you dont mind going up a gauge in size lol"
Becca Akersten
View all Reviews