Titanium Captive Bead Rings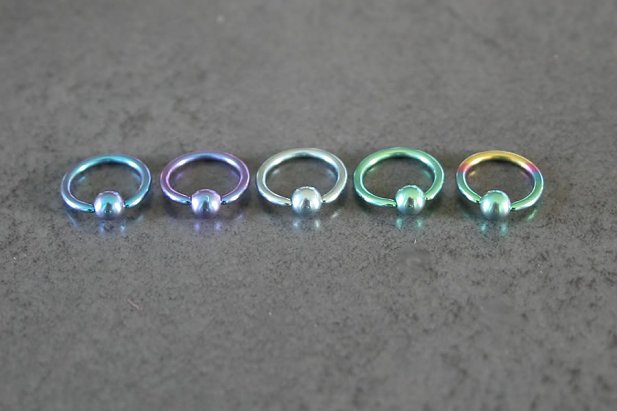 Description
These Captive Bead Rings (CBR) are made of high quality pure titanium.
Can be used for multiple piercings, no limitations on where they can be worn.
More Info
Made of pure titanium, they are not plated
High quality pure titanium
Multi Use piercings e.g. navel, ear, nose, ear etc
Ball Size : 2.5mm
Inner Diameter : 7mm
Length : 9mm
Material : Titanium
Outer Diameter : 9mm
** Please Note: Due to this item being hand made from a natural product, there can be slight variations in colour or finish. If ordered as a pair then we will do our best to match. **
Customer Reviews
"Prompt delivered totally happy with the ring Perfect size"
Amy weston
"Perfect and great quality fast delivery"
Marie Shailer
"A bit trickier to open and close, but if you can manage it they look really cool"
Emily
View all Reviews