Green Goldstone Double Flared Plugs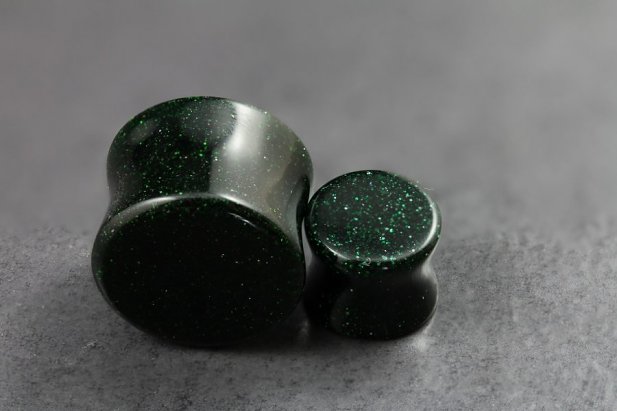 Description
Beautifully hand polished with a smooth finish. A nice edition to any jewelry collection.

Goldstone is a type of glittering glass made in a low-oxygen reducing atmosphere. The finished product can take a smooth polish and be carved into beads, figurines, or other artifacts suitable for semiprecious stone, and in fact goldstone is often mistaken for or misrepresented as a natural material.
More Info
Material : Glass
Thread : Threadless
Customer Reviews
"Thay are lovely little plugs. Longer than my previous plugs, but look great in. Not as sparkly as the photo suggests, but Im really happy with them. thanks again PP, you guys always deliver promptly and the product is always packaged safely."
Brigit Maloney
"these stone plugs are super cool, theyre look awesome and if youre into stones and belive in their natural properties for healing/chakras etc than i reccomend you get some! great purchase!"
adam shailer
"the flares are really big on these, glitter not that noticeable but have yet to see them in full light. pretty cute still."
Y