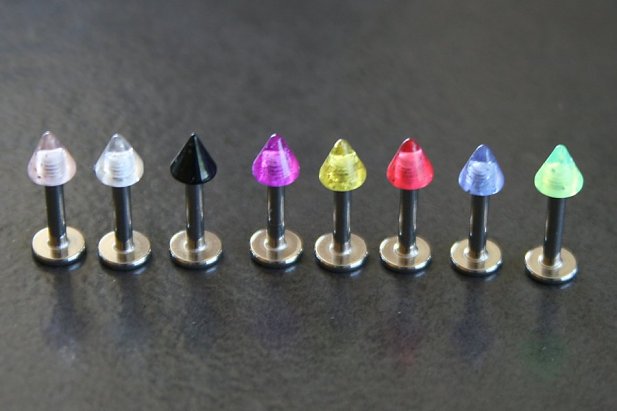 Description
Available in a range of glittery colours, crafted entirely in Surgical Stainless Steel these labrets are a sure way to stand out.

An extrememly durable labret, ideal and perfect for everyday use and wear.
More Info
Ball Size : 4mm
Bar Length : 8mm
Material : Surgical / Stainless Steel
Thread : Externally
Whole Length : 14mm
Customer Reviews
"Love this piercing, its small and feminine "
Kennedy Ritchie
"I ordered two of these and theyre super comfortable Perfect sizing and great service to go along with it "
Jodi Cargill
"Attaching the cone to the stem can be a little bit fiddly, but I prefer the cones over the round ball beads for this reason. I had a pair of cones, but one fell off quite soon into wearing it. A pity, but I've since ended up buying the mix pack - which is an economical way to compensate for how many I lose."
Sharon Tang
View all Reviews